Painful things that person would never want
I don't know what it is about pain that we find kind of fascinating – is it so that we know what to avoid? I don't know the answer, this is the top most painful experiences in the world
Tetanus
This is a bacterial disease that affects the nervous system, leading to painful muscle contractions. Common symptoms include jaw lock and tightening of the neck muscles. Its said to be EXTREMELY painful. Even more serious is that it can affect a persons breathing to the point where death is a real possibility. Its often caused by a puncture injury – while there is no known cure, there is a vaccination for it. I've had it, I hope you've had it too, I wouldn't want any of you to go through this kind of pain…
The Breaking Wheel
This form of capital punishment came from Medieval times. It involved the condemned being lashed to a wheel and then their limbs were beaten until they broke. As you imagine, it was pain like no other. However, what makes this so bad is just how long the pain lingered. After having their bodies -broken-, some of the condemned would survive for days, being kept alive in order to cause maximum pain…
Second Degree Burns
I'm sure you've all heard of 3rd degree burns, when a burn tears through all the layers of the skin and affects deeper tissues. Its obviously more serious than a 2nd degree burn which only reaches the lower layer of skin.. however, some people argue a 2nd degree burn is more painful because the nerve endings don't get destroyed so you end up feeling the full, lingering pain. They say at least with a 3rd degree burn, many of the nerve endings are destroyed to the point where the area feels numb afterwards. Have any of you ever had 2nd or 3rd degree burns before? Id be interested to know if we have some personal stories to back this one up.
 Psychological Pain
Psychological pain may be all in the head but that's not to say its not very real and it can come in many different forms. Ask anyone suffering from PTSD, Depression, Grief or someone who's been the victim of psychological torture – they'll probably say its one of the most painful things they've had to go through.
Gonadal Torsion
As the name suggests, this is kind of slang for any torsion of the gonads – the male or female reproductive organs. In women, Ovarian torsion involves an ovary rotating so much that it blocks a vein or artery, restricting blood flow. The same goes with men's testicals in testicular torsion. Either way, the pain is said to be excruciating. I know that because one of my friends had testicular torsion once and likes to tell the story about it at least once a year.
 Stone-fish Sting
The Stone-fish is one of the most venomous fish on the planet. They are covered in needle like spines which inject a dangerous neurotoxin into anything they feel threatened by. Unfortunately for humans, they are very good at camouflaging themselves among'st underwater pebbles, hence the name stone-fish. This means that every year, swimmers all over the pacific step on them and end up in a lot of pain. As the neurotoxin spreads, so does the pain, sometimes causing the entire foot and leg to swell up.
Complex Regional Pain Syndrome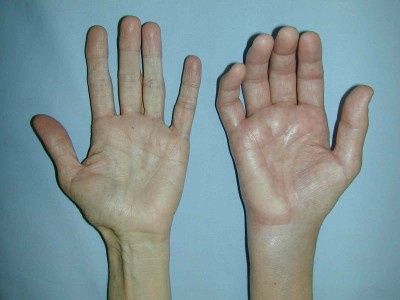 Sometimes, after an injury that requires surgery, pain appears out of nowhere on the body – with no obvious cause and not many ways to treat it. It just really hurts. Sometimes the pain may start in one limb and then spread to the whole body. Doctors have been desperately trying to find what causes this and how to treat it but the results have not been hopeful. Perhaps that's whats most scary about CRP, we can see the effects but we don't know how to stop it
There's a lot of research, actually, that's been coming out on coffee and coffee is one of the most popular beverages around the world today. But let me just first talk about why coffee can be good for you and then also, why it can be bad for you. For starters, one of the biggest reasons why coffee is beneficial is because it contains massive amounts of antioxidants.
You know, one of the things that we're exposed to all around the world today is large levels of toxicity. So antioxidants can really help and slow the aging process, it can help protect yourselves against free radical damage. Coffee is actually one of the five highest foods in antioxidants in the world today.
So again, coffee, incredible in terms of its antioxidants. Also, coffee increases circulation and can stimulate the liver. So it actually has maybe some supportive benefits for the liver. Increases circulation, it's been shown to improve overall exercise. It's been shown to increase blood flow to the brain. So for those reasons, because of the mass amount of antioxidants and the increase in circulation, that's where the benefits of coffee come from. Now, here are the negatives of coffee.
The big thing is caffeine and consuming that much caffeine can have a, kind of an addictive side effect as well as it can overstimulate the body and it can burn out your adrenal glands and really over-tax your body. So that's the big negative. For a country in America and then across the world, 80% of people will suffer with some form of fatigue or adrenal fatigue sometime in their life. Because of that, if somebody is struggling with fatigue on a regular basis or has thyroid issues, adrenal issues or hormonal issues, for that reason I do not recommend those people consume coffee because of all of the caffeine that you're going to find there.
Again, that caffeine is really the main issue with coffee is that it will burn out your adrenal glands. Think about this. Do you think you were created to rely on stimulants all the time? That's really what caffeine is, it's a stimulant. So doing large amounts of caffeine is not good at all for people with adrenal fatigue, thyroid problems or people with even autoimmune disorders or other chronic illness, I do not recommend coffee for those people.
But, if you're already generally healthy or let's say you just struggle with some circulation issues or you're trying to support the brain and you don't have autoimmune disease or any type of thyroid or adrenal issue. In that case, consuming coffee in moderate amounts can be fine and even good for your health. Now, when you're consuming coffee, you need to consume it in the morning or before lunch. Because what happens, if you start drinking it in the afternoon or especially in the evening, the life of coffee and the caffeine and how long it will affect your body can be around 12 hours.
If you're consuming it in the afternoon, it can definitely affect your sleep cycle that night. Not just you falling asleep, but your overall quality of sleep while you're trying to sleep that night. So again, is coffee good? Is it bad? The truth is, coffee, it just really depends on your body. It depends on if you have one of these conditions, coffee can make it worse. Versus if you're looking for a little bit of a pick me up, you're going to do it earlier in the day, you need more antioxidants and circulation, for those reasons, coffee can have some of those major health benefits.
And when buying coffee, here's the other thing. You must by organic, natural coffee if you're going to consume it. Coffee is one of the most highly sprayed plants in the entire world today and I think, really, a better option than coffee in general as well is doing things like teas.
There's a lot good things than scary things about Earth – its hard to get too scared of your own home but I hope you will a little bit because here is the list of Scary Facts About Earth.
The Overdue Asteroid.
65 million years ago, a 15km wide asteroid slammed into modern day Mexico, starting a chain of events that led to the extinction of the dinosaurs. An asteroid of this size hitting Earth is an extremely rare occurrence – Scientists estimate it happens every 50 – 60 million years. If you'll remember though, the last one which wiped out the dinosaurs, was 65 million years ago. Some people say that means we are at least 5 million years overdue for another huge asteroid. Lets just hope in doesn't arrive in the next few years because there's almost nothing we could do to stop it …
Earth Is Orbiting A Black Hole.
Yes, its true. Not just Earth though. The Sun. All of our solar system. In fact, everything solar system in the milky way galaxy is thought to be orbiting a giant black hole. Its about 4.3 million times the mass of the sun. Sometimes, astronomers see it flare up – possibly after devouring an asteroid that got too close. That's essentially what were orbiting round on a very big scale. The good news is that its over 25,000 light years away – meaning the light we see from it now left there when humans were still hunting wooly mammoths and didn't know how to grow crops. So its pretty far away.
How Near Space Is.
It doesn't really matter where you're watching this video, it applies to pretty much everyone the same. Space is 100km or 62 miles – that way. If you think about it – that's no very far. There's 62 miles of atmosphere that slowly gets thinner and thinner until it reaches space and then its space, forever. In every direction. Just icy darkness, lethal radiation and no air. If you ever want to truly appreciate just how thin our bubble of atmosphere is, NASA has a lot of cool but slightly unsettling pictures …
Global Warming.
I know, that you know that we all know Global Warming is possibly the biggest threat to life on Earth at the moment. Human activity has led to 0.8 degree increase in the average global temperature. 16 of the 17 warmest years ever recorded have happened since 2001. We've seen an increase in extreme weather events and polar ice is melting at an alarming rate. Flooding and heat waves are ruining agriculture in some parts of the world. No food could destabilize international peace and cause instability. There's no denying Earth is changing, its about what we can do to soften the blow.
The Ticking Clock.
Earth is 4.5 billion years old – that's pretty old. Every billion years, the suns brightness increases by about 10% as it burns through its hydrogen. If another 10% increase were to happen, Earth would no longer be in the habitable zone that has allowed life to flourish. Oceans would evaporate, creating a greenhouse gas that would trap heat and speed up the process even more. As far as we can tell – that's going to happen within a billion years. Obviously, that's a long way away, humans may be long extinct or out there in space but still – its disconcerting to think that the definite end is slowly approaching our planet …
The Supervolcanoes.
There have been a number of Supervolcanos throughout Earths history – cataclysmic events that have brought all life on the planet to its knees, sometimes ended it altogether. The most likely candidate for the next supervolcano is Yellowstone USA. The whole national park is sitting on top of one massive reservoir of magma. Scientists say it erupts every 600,000 years without fail. Something must be up because its been 640,000 years since the last eruption. That doesn't mean its gone dormant. The ground at Yellowstone is 74cm higher than it was in 1923, indicating a massive swelling of magma.
Earths Speed.
If you stand at the equator, you will be spinning with the Earth at over 1,000 miles per hour. At the same time, the Earth is also orbiting the Sun at about 67,000 miles per hour. That's right, as you watch this video, you are moving round the sun about 87 times the speed of sound. The reason you don't go flying off is because, well, everything on Earth is moving together at this constant rate. Its like when you're in a car, nothing seems like its moving inside because its all moving at the same rate. If the car stops suddenly though – your drink would go flying. Its the same with the Earth – if the Earth suddenly stopped spinning, we would all go flying. Lets hope it doesn't.
Extinction.
There have been 5 major mass extinction events in Earths history – where more than 75% of species disappeared. Scientists think we are currently living in the 6th – its called the Holocene extinction. It started at the end of the last ice age with the disappearance of large land animals like the mammoth. It continues today with spiciest dying out over 100 times the normally expected rate – in fact, its thought we lose 150 species of plants, insects, birds and mammals every single day. Of course, species dying out is natural but scientists think that humans are a major contributor to this. Meat consumption, over-fishing and overpopulation are just some of the possible causes …
Moving On.
If humans were to die out – Earth wouldn't care. If we disappeared today, there would be almost no record that we ever existed in just a few hundred million years. The Earth would look completely natural. A handful of human fossils may remain but every city, every bridge, every piece of art, everything you've ever seen or used will have been broken down in time. Aliens visiting Earth may only know we were here at all because of what we left on the moon – those objects will still be there because there is no natural erosion on the moon. Its a pretty intense though.
8 Minutes.
Earth is 8 light minutes from the Sun. That means light from it takes 8 minutes to reach us – when you look at the sun, which you shouldn't, you're actually seeing how it was 8 minutes ago. That's cool but there's another disturbing thought. If the Sun exploded or disappeared, we wouldn't know anything had happened for another 8 minutes – even if we looked up at the sky, it would still appear to be fine because the light wouldn't have reached us yet. The effects of an explosion would then hit us soon after. Its a scary thought to think that as you've been watching this video, the Sun could have imploded and everything seems fine right now … maybe you should go and check.
Criminals who had normal jobs
The media paints serial killers to be savage bringers of evil, and while that may be true, some of them lived normal lives and that is the thing about evil, it isn't always as easy to spot as the media makes it seem….
So here is the list of serial killers who had normal jobs.
Jeffrey Dahmer
Mixer at the Ambrosia Chocolate Factory A delicious job for an utterly vile man. Jeffrey Dahmer was a serial killer who raped, murdered and dismembered 17 men and boys between the years of 1978 and 1991. He also was guilty of necrophilia and cannibalism. So basically, someone who used to kill, rape and eat people was mixing up chocolate bars for other people to eat. He is also known to have taken a mannequin from the branch in Milwaukee he worked at…
Arthur Shawcross
He was a Watertown Public Works Department Employee. Arthur Shawcross was known as the Genesee River Killer. He was most active around Rochester, New York. He killed 14 people, firstly two children, then 12 prostitutes. He worked in the water town public works department during his first stint of murders in 1972, then when he was released from jail and started killing again in 1988, at which time he worked in food services.
Dennis Rader
Electronics Technician Rader murdered at least 10 people, and enjoyed sending letters and signing his murders as the BTK Strangler. BTK stands for bind, torture and kill. Most of his victims were female and almost all the killings took place in Wichita. Aside from killing, Rader had a an associate's degree in electronics and a bachelor's degree in administration of justice. He worked installing security alarms, mostly for people that were scared of the BTK murderer! Later, he left to become a dog catcher for the council.
Doug Clark
Mechanic Doug Clark was one of the two Sunset Strip Killers in Los Angeles. He, with the help of his accomplice Carol M Bundy, killed 7 people between June the 1st and August 1980. Other than being a serial killer, Doug worked as a mechanic and then as a boiler at a Jergens soap factory. Although he was fired from the latter job for being aggressive.
Myra Hindley
Junior Clerk The infamous female counter part behind the Moors murderers, Myra Hindley, worked as a clerk at an engineering company in greater Manchester. She then moved to perform a similar role at Millwards Merchandise Limited, a Chemical and Oils company. This is where she met Ian Braidy. Aside from brutally killing 5 children and being a total evil sadist, Hindley was a competent typist.
Ian Brady
He worked as a brewer before he worked as a Clerk at Millwards. The child killer started his career as a tea boy at a shipyard in Govan, he then moved on to work at a brewery, before teaching himself the skills he needed to become a clerk at Millwards, where of course he met Hindley. At Millwards, he was considered to be a quiet and punctual but short tempered young man.
Fred West
Fred West was an Ice Cream Van Driver. West killed at least 12 people between 1967 and 1987, all of which were young women and most of which were sexually tortured by him before they were murdered. Aside from being a savage killer, Fred's resume included being an ice cream van driver in Coatbridge, and a truck driver for a locak abattoir. When he drove the ice cream van, it is said he hit a child on at least one occasion. His later wife, Rosemary, worked at a bakery, but he then convinced her to work as a prostitute.
Norman Afzal Simons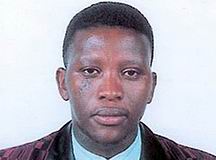 Grade School Teacher Known as the Station Strangler, Simons is a South African rapist and serial killer who is thought to have taken 22 young male victims between 1986 and 1994. Simons would sofomise his victims the strangle them, leaving them to be found in shallow graves. Aside from his killings, Simons was said to be an intelligent man. He could speak seven languages and taught grade 5 at Alpine Primary School in Beacon Valley, Mitchell's Plain.
John Wayne Gacey
KFC manager John Wayne Gacey is one of America's most notorious serial killers. He raped, tortured and murdered at least 33 young men and teenage boys and buried them under his house between 1972 and 1978. Not only was he a manager of three Chicago KFC restaurants, he also appeared at children's parties as a clown called Pogo. He was also a member of his local United States Junior Chamber.